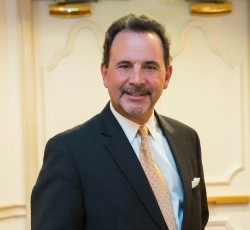 I am honored and privileged to be elected to serve as president of the Garden City Chamber of Commerce. I would like to offer a special thanks and acknowledgement to our outgoing president Tom McCambridge, who served as our president for over two years. Tom has made significant contributions to our Chamber during his term as president and will continue to do so by remaining on our Board and Executive Committee as immediate past president. I would also like to acknowledge the tireless effort and support of our Executive Director, Dennis Donnelly and Assistant Director, Elizabeth Denby.
As a board member since 2007 and representative of the Executive Committee for the past two years, I have acquired a distinct perspective on the framework of the largest independent Chamber on Long Island that is second to none!
I am excited to lead our distinguished Officers and Board of Directors in our mission to continue to strive to be a great resource for our membership, business community and residents of our wonderful Village.
It's truly an exciting time for our Chamber. My goals and objectives are to lead our efforts in various new projects which include:
Work to improve parking in the business district by researching potential deck parking in Parking Field 7S.
Look into a commuter trolley-style bus to move people during the lunch and dinner hours up and down Franklin Avenue and Seventh Street.
Look into a Restaurant Guide to offer the many established and new restaurants that have turned Garden City into a true "Food" destination.
I look forward to collaborating with our board, our members, Village officials and community members. Together, we can continue to keep Garden City the "Jewel of Long Island."